Why Choose


Gaggle Mail vs Listserv?
Finally, a modern Listserv alternative that makes running group email discussion lists easy. Give your members the group email experience they deserve.

"Overall technical execution and ease-of-use make Gaggle Mail the
best option in the market
."
Edward Geruson
Schools Association Leader

"Simple, easy, and does what we want it to do.
All software should be like this
."
Susan Barnaby
Realtor Community Manager

"Gaggle Mail is so easy to set up and use
compared to other email groups
."
Bernie Dougherty
Commercial Real Estate Operator
Listserv™

set the standard.
The standard moved on.

Listserv is the grandaddy of group email discussion. It's been around forever and brought electronic group communications to hundreds of millions of people.

Things have moved on. Listserv is endlessly configurable and powerfully but that makes it difficult to set up and time consuming to maintain.

People want software that just works. It should be easy to set up and not need an IT person to keep running. Messages should be delivered quickly and without any fuss — that's Gaggle Mail.
Get Started For Free
Completely free for groups of up to 1,000 members.
All paid plans have 14-day free trial, no credit card required.
Get Started
Get started in minutes, not weeks.
With Gaggle Mail, you can get a group up and running with just a few clicks.
With Listserv, it starts with a sales call, then a negotiation — before you've even tried the product.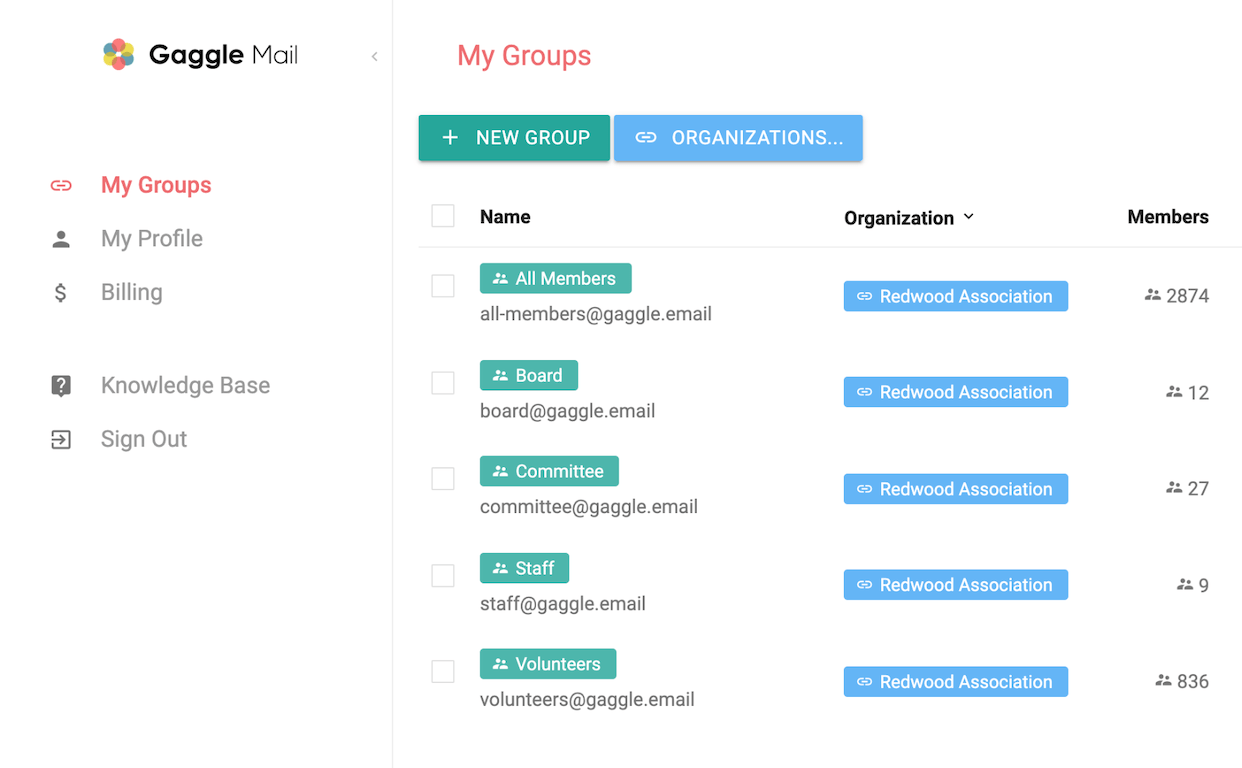 A platform you'll be proud to share.
Gaggle Mail is built at a time when design and user experience matters.
With Listserv, there's no getting away from its 1990's feel.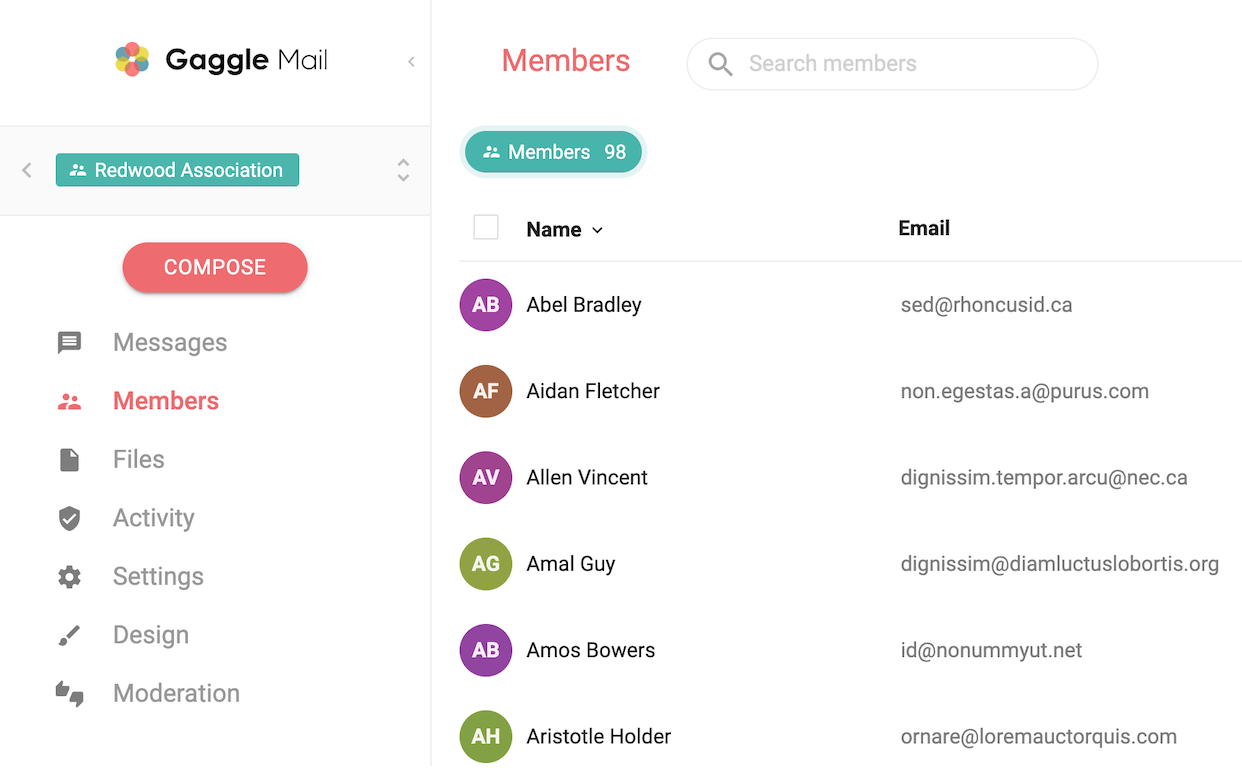 Instantly be on-brand.
With Gaggle Mail, you upload a logo, choose a color theme, and you're done.
With Listserv, you trawl through endless color options, but it still feels like putting lipstick on a pig.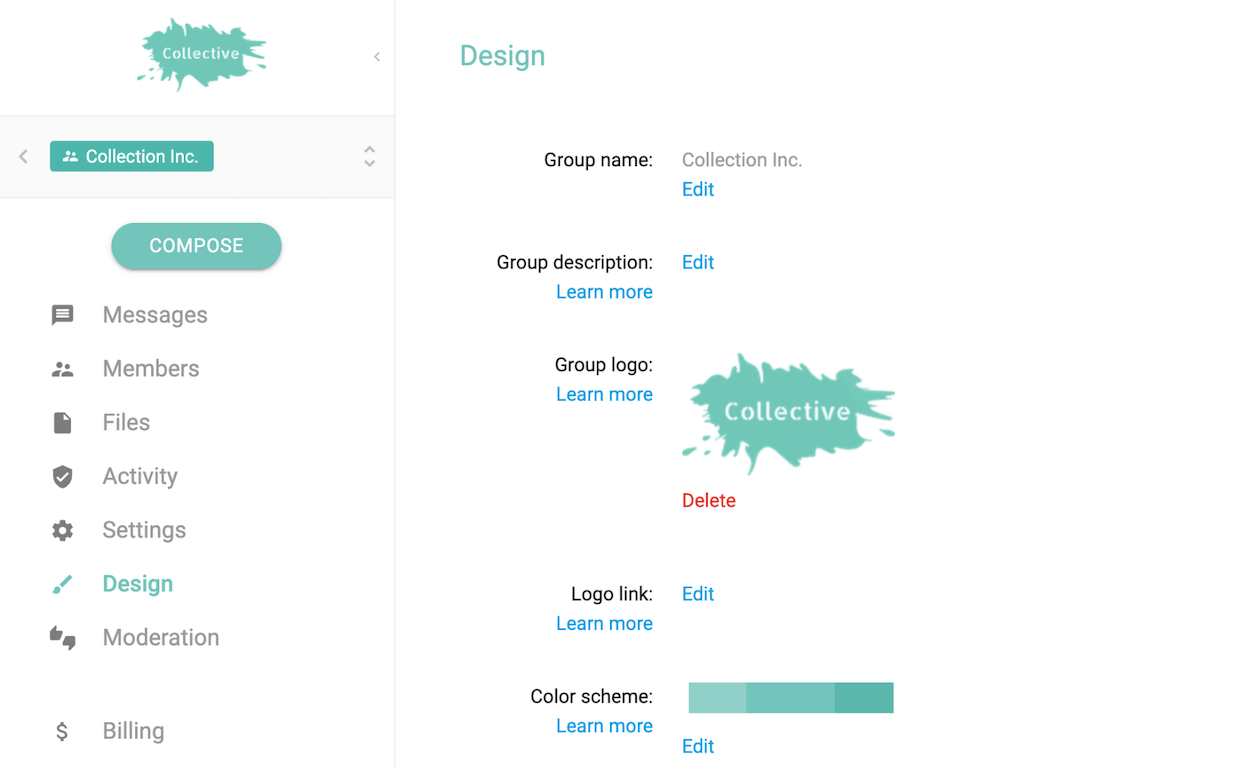 Make deliverability a priority.
With Gaggle Mail, you'll get industry-leading delivery rates without lifting a finger.
With Listserv, getting messages delivered is your problem.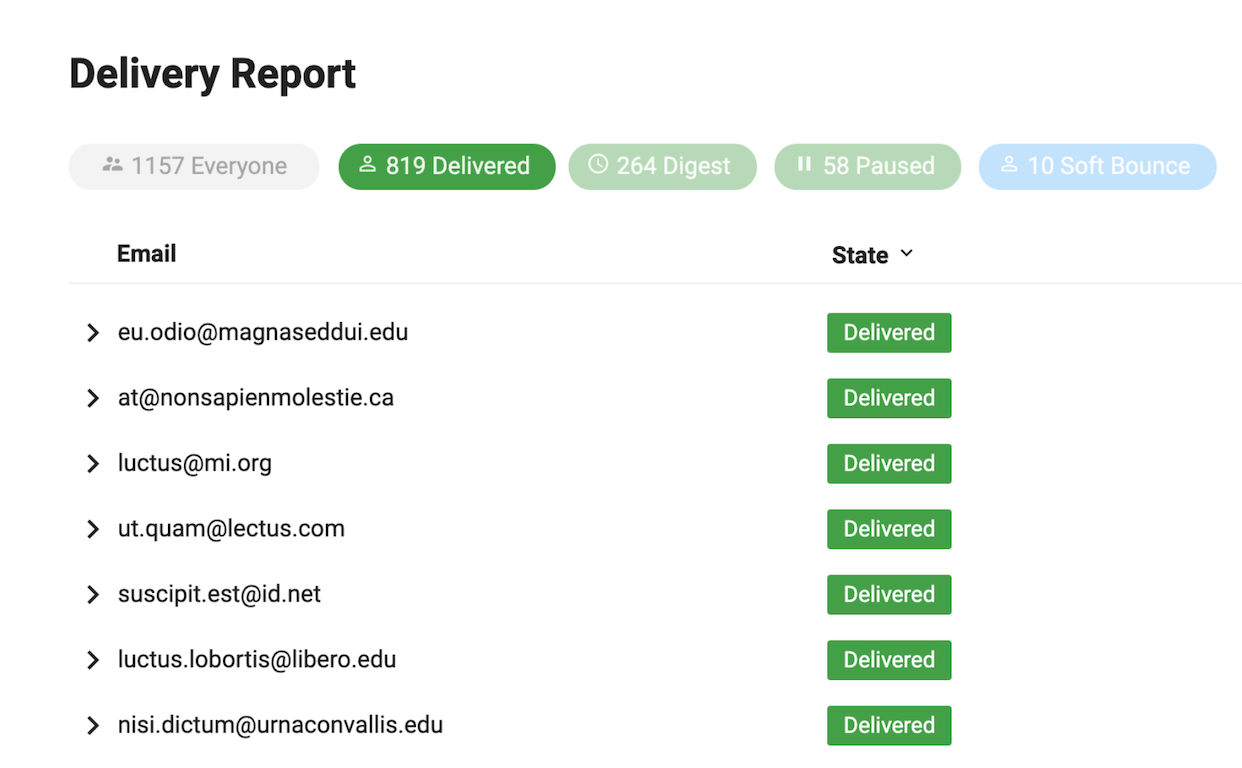 Flexibility for your members.
With Gaggle Mail, every group member has their own settings page to choose how they want to receive messages.
With Listserv, there are delivery options but members can't access them easily - another thing for you to worry about.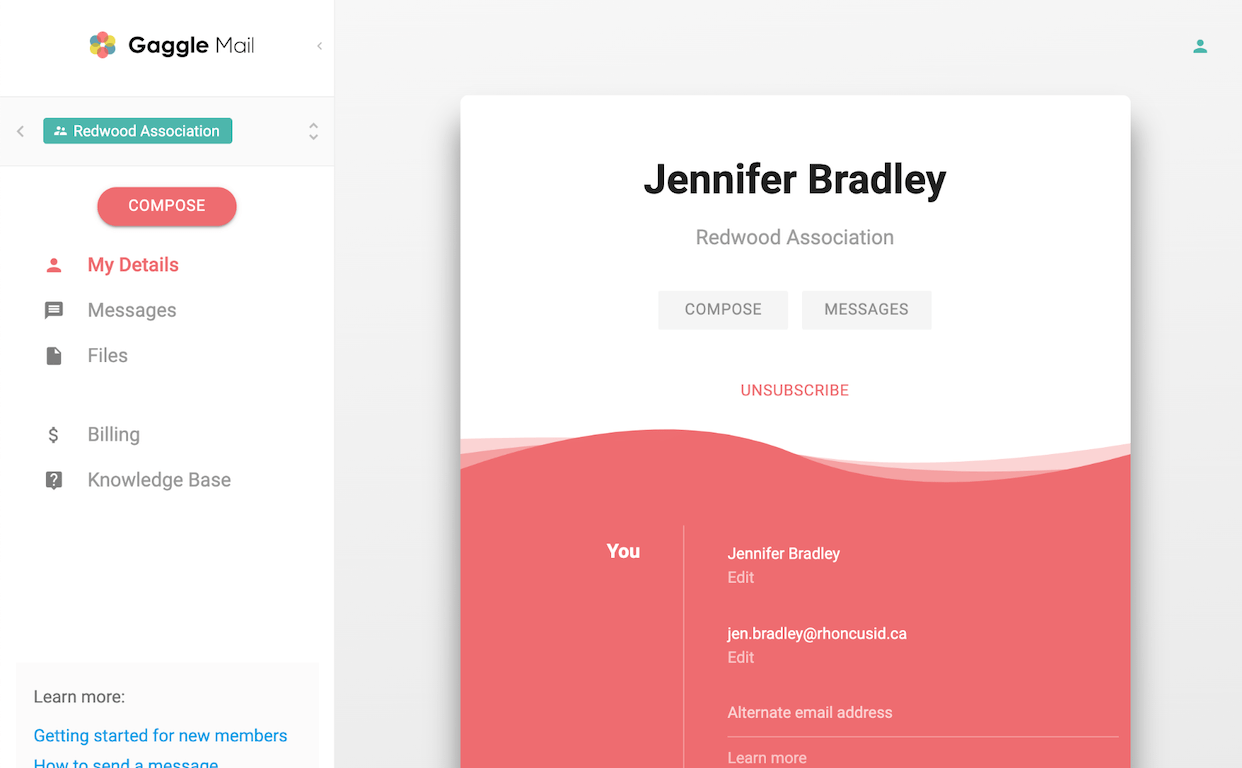 Ready to switch?
We can help with that.
If you're looking to switch from an existing product, we can help you move.
Create and configure your groups
Move existing members across
Transfer existing message archive
What next?
Start a free trial to get a feel for Gaggle Mail or contact us here.